Follow-Up
Last month we discussed getting an upgrade for each elite and +1 as part of a big group on Delta and it generated a few common questions:
Q: Why would you split off an elite and a single companion?
A: The most common case is parents up front, kids in the back
Q: What are upgrades like with a companion, all-or-nothing?
A: Ymmv. Before the day of departure, it's an all-or-nothing proposition. On the day of departure you'll both be upgraded if space is available. If there's only one seat, then some gate agents will call you up and ask what you want to do, and some will just upgrade the elite only. If the outcome matters to you, I'd let the gate agent know ahead of time what you want to happen
Related Hack
There's a related hack that we didn't discuss: On Delta, Platinum and Diamond medallions are eligible for an at-booking upgrade to Comfort+ for the elite and a single companion. What if you want to get a whole group into Comfort+ though? Easy in-principle, slightly annoying in-practice:
Book a ticket for the elite and a single companion
Select the companion's seat in Comfort+ after booking
Call or chat with Delta to cancel the elite's ticket only, leaving the companion in place
Start over for each companion in your group
The caveats from the prior post apply here too: Schedule changes and IROPS could leave a mess for you to clean up, and aircraft swaps might cause lost seat assignments. The flip-side is Delta is the friendliest US airline for patching up stuff like that, so #slay I guess?
Have fun out there!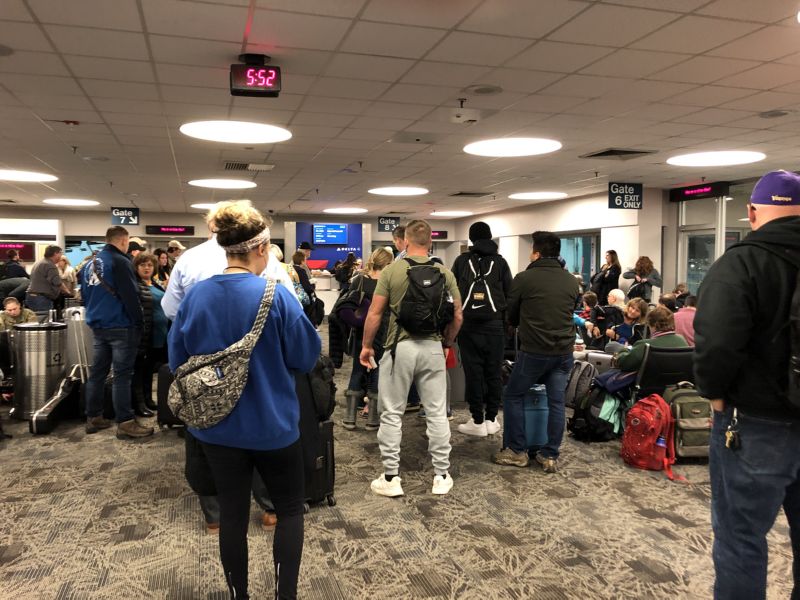 Getting everyone in Comfort+ doesn't get you out of this gate mess though.