The AirFrance and KLM FlyingBlue program has great economy award availability for 15,000 miles each way or 30,000 miles round trip between the US and Europe. I'm a diva when traveling internationally though, and because economy doesn't start with a "J" or an "F" I'm not personally interested.

If you want good availability direct to CDG or AMS, look for plane+train tickets and accidentally miss the train portion of your travel.

Do this now: Register for IHG's September promotion. The promotional offer is varied, my offer was:

– 10,000 bonus points for staying 5 nights
– 20,000 bonus points for staying 10 nights
– 30,000 bonus points for staying 15 nights

Apparently Chase business credit card applications are occasionally being denied based on erroneously tagging your IP address as outside of the US. If you're affected by this, apparently you can get it straightened out by calling (888) 270-2127 and asking to speak to the New Account Lending Department.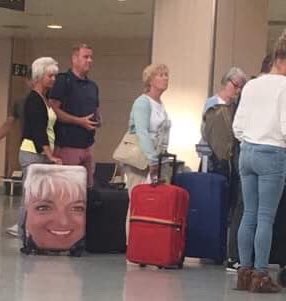 A traveling diva.