In case you missed the Royal Air Maroc deal, Gary points out a new way to get AA lounge access for a big discount: You can buy Qantas Club membership for about $250 USD this week only, and that also gets you and a guest access to AA lounges when flying AA.
Capital One Shopping's mobile app started offering 8% cash back at giftcards.com on Saturday, and it's still alive. Last month there were no effective limits with cash-back paid out on that portal, and presumably this month will be the same.

You don't need to be a Capital One account holder for Capital One shopping, it's available to anyone.

Check to see if any upcoming IHG paid bookings could be converted to award nights at less than 0.5 cents per point. If so, consider taking advantage of the IHG points sale here for 0.5 cents per point and then rebook your stays as awards. (This is where I'd normally say something about a budget IHG hotel in Lubbock, Texas, but I'm trying to grow.)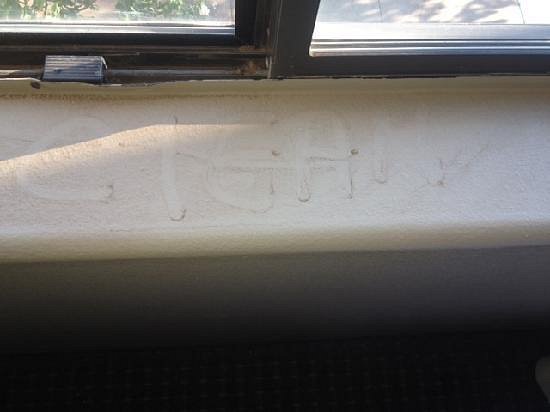 The secret note passing device between guests and housekeeping at the Staybridge Suites, Lubbock, TX. I guess old habits die hard.