Southwest is having a nationwide fare sale for travel from November 29 through February 15 until tomorrow. It's worth double-checking any bookings you've got during that time too, I had one particular flight drop from approximately 4,800 points to 1,111 points. The new price is the equivalent of a $16 fare, which frankly is bananas. (Thanks to Javier via MEAB slack)
Bask bank accounts increased the earning rate on deposits to 1.5 AA miles per dollar on deposit. That's nice I guess, but with interest rates climbing above 3% (or much higher with a little effort) I'd take this news item as a good point to evaluate whether or not your money is still best parked at Bask. I'd say it's probably not.
With the new month, there are new airline transfer bonuses running:

– 30% Ultimate Rewards to Virgin Atlantic, use for business class to Europe or ANA business and first to Southeast Asia through November 12
– 25% Membership Rewards to Choice Hotels (targeted), use Citi points instead for the Ascend collection through October 31
– 20% Membership Rewards to Marriott Hotels (targeted), don't bother. Instead, cash-out and use that to pay for your stay.

Barclays has again increased its sign-up bonuses on business co-branded airline cards, including a statement credit that offsets the annual fee:

– JetBlue 80,000 TrueBlue miles and a $99 statement credit after $2,000 in spend in 90 days
– AA 80,000 AAdvantage miles and a $95 statement credit after $2,000 in spend in 90 days

The Hawaiian business card also has an elevated 90,000 mile sign-up bonus after $8,000 in spend, but no statement credit. Don't forget to read about clowning with Barclays to maximize your applications.
Happy Wednesday!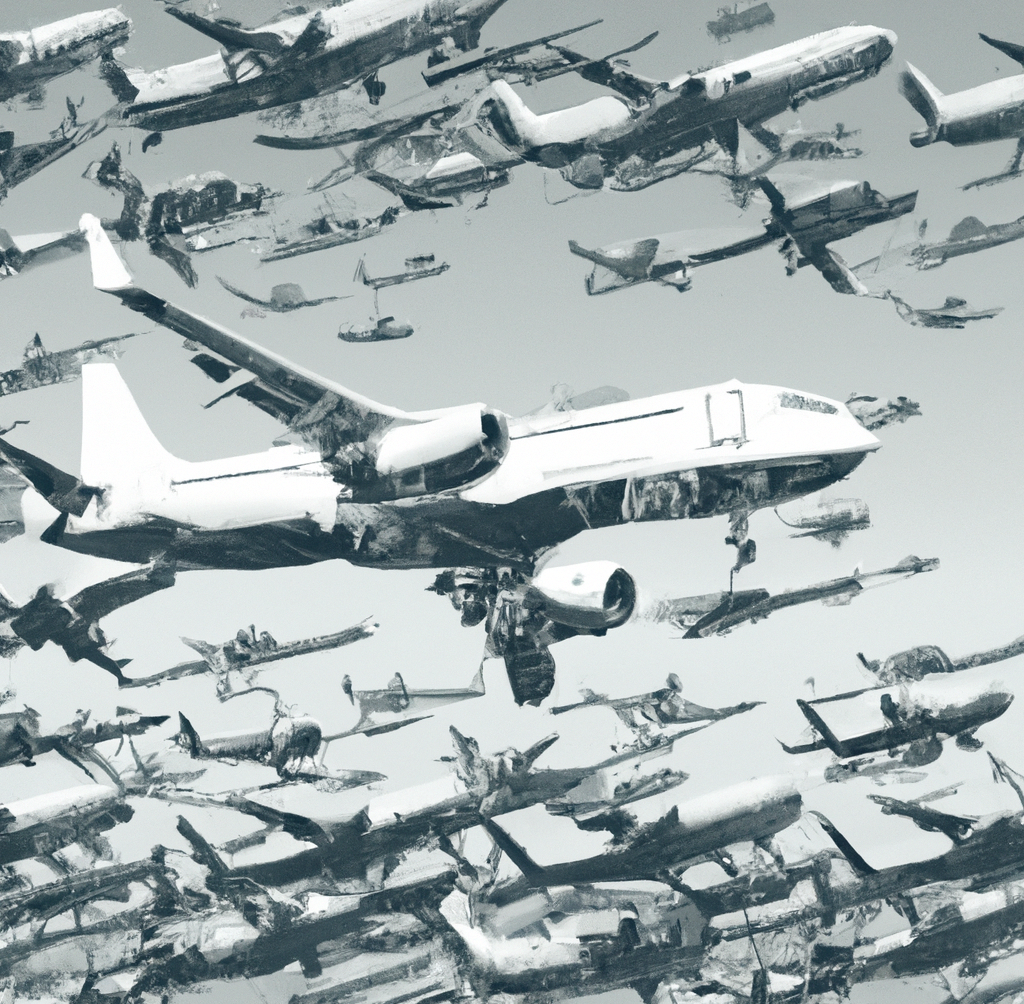 An airline frenzy — given the state of the airframes I'd guess these are meant to be Allegiant planes.