Bank of America has increased the Premium Rewards card's sign up bonus to 75,000 points after $5,000 in spend in 90 days. This $550 annual fee card is normally a sleeper in the community but should be on your radar for the right use cases, especially if you have Preferred Rewards because:
You get an easily gameable $300 travel credit every calendar year, for $600 total per card member year
You get a $150 statement credit per calendar year for various retailers including those with a legacy dating back to Han's Deli, for a total of $300 per card member year
With top tier preferred rewards, this is a 2.625x everywhere Visa
You can probably downgrade this card within the first year for a prorated annual fee refund without repercussion, but don't do it until you've gotten your 2024 credits
If you book paid airfare (lol, I know) with points, you get a 20% uplift pushing their value from 1.0 to 1.2 cents per point
If you don't have Preferred Rewards, getting it in conjunction with a $750 sign up bonus brokerage transfer to Merrill May make sense too. Caveat emptor: Occasionally Merrill accounts won't properly link to Preferred Rewards status and will require manual intervention with Merrill.
If you're going to apply for this card, maybe grab a bunch of other BoA cards too. Between the Merrill Bonus and this one, you're looking at $750+750+600+300-550 = $1,850 in value, and even more with Bank of America application shenanigans, uplift, or downgrades.
Good luck!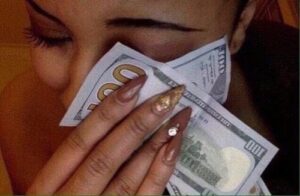 Being sad after you have to call Merrill to get your accounts linked.