The application for the no-annual fee Bank of America Business Unlimited Cash Rewards $1,000 sign-up bonus after $10,000 in spend in 90 days that surfaced and then quickly died last week is back online. Reader Tyler shares a trick to get the application to work properly:

– Fill out the first page
– Click "Save and Exit" application at the bottom
– Click the link that Bank of America sends to your email

The application went pending with no credit pull for me — and the lack of a credit pull matches the behavior we saw last week too.

Southwest has a few promotions that went live:

– A targeted 20% off of award travel for a trip booked in the next 14 days in the app (thanks to mickey972)
– A Companion Pass and 30,000 Rapid Rewards points after $4,000 in spend sign-up bonus for the Chase Rapid Rewards Plus Credit Card (thanks to nutella)

Southwest's schedule opens up for bookings through October 4th tomorrow, and as Ryan once told me, on Southwest every seat is first class. (Is it though?)

Google Chrome now supports creating virtual American Express cards. Make sure your Chrome instance is up to date, then when you encounter a credit card number form for payment, Chrome will prompt you to create a new virtual number.

This can be especially useful for retailers that have blacklisted one or more of your AmEx cards.
Happy Wednesday!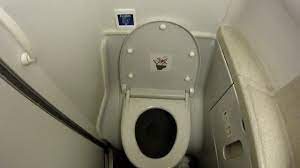 If every Southwest seat is first class, I guess this is the economy offering?