The Citi Shop Your Way Rewards Mastercard (the Simone Biles of the Unsung Heroes) has a new targeted offer for statement credits at home improvement stores for spend starting in February and running through April. The offers reported:

– 10% back on $600-$700 spend per month, once per month (reported by Y)
– 5% back on $800-$1,600 spend per month, once per month (reported by Ben)

As usual, these offers stack with other ongoing spend offers from the same card. The subject for my offer was "Matthew, for a limited time, earn rewards while you upgrade your home! Activate now."

The Choice and Radisson Rewards America integration has entered its next phase and you're now able to transfer points between the two programs; one Choice point converts to two Radisson Rewards points, and vice-versa. Because Citi Premier and Prestige card holders can transfer Thank You Points to Choice at a ratio of two to one, you can also convert a Thank You point to four Radisson Rewards points.

Which program has hotels that I'd rather stay at, asked no-one? I mean neither is going to blow you away, but Radisson has better properties in major cities in general in the Americas, and Choice is better overseas since well, Radisson Rewards America points don't work outside of the Americas (duh).

Rumors have been swirling since last week about a new 15% off of award redemptions benefit for Delta Gold, Platinum, and Reserve credit card holders, and materials from American Express advertising the benefit have been spotted in the wild confirming the rumlrs. It's not live yet but my guess is that we'll see it go live in the next week or so. When that happens, double check any current award bookings to look for price drops.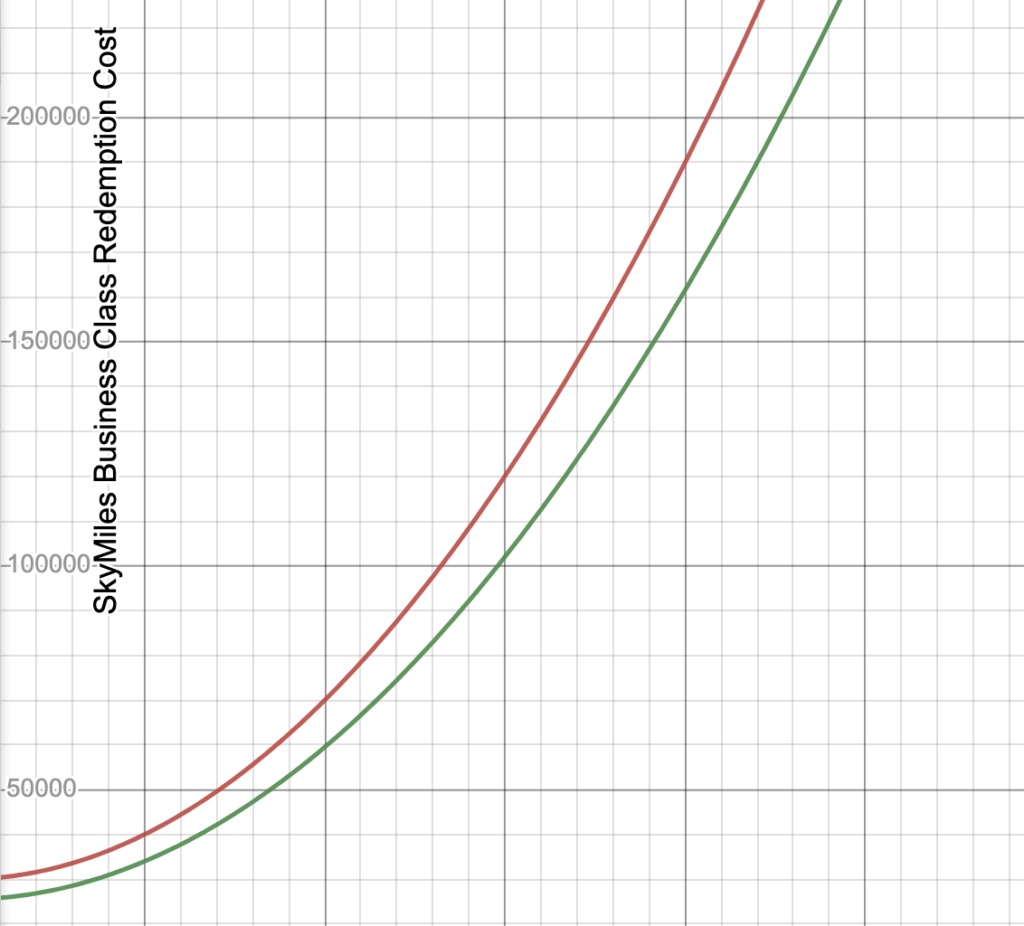 SkyMiles award rates as a function of time for Delta credit card holders vs non-holders, assuming a power rule increase of redemption costs. At least the curves diverge as times go on, I guess?