American Express's Rewards Abuse Team (RAT) is a lot an economic recession – they show up every few years and chip away at your game, piece by piece. And just like a potential recession in the American Economy, they've decided that 2023 is a great year for a resurgence after taking a multi-year hiatus. Hooray I guess?
Here's what they're up to now:
Clawbacks
Clawbacks of Membership Rewards points started in earnest in June, and continue to happen weekly on Tuesday nights or Wednesday mornings. When clawbacks happen:
They clawback obvious manufactured spend at several merchants
They focus on cards that had a statement close in the prior week
They don't usually get everything, just a few targeted charges
You'll get an email letting you know that they've removed points from your account, and they'll probably reference the wrong card because of course they do
The Membership Rewards team can tell you exactly which transactions caused the clawbacks
We haven't seen clawbacks on co-branded cards yet, and for the most part not on sign-up bonuses either. Currently it appears that AmEx is guessing about what you're buying and not getting any actual transaction data and as a result you can throw them off with a little creativity.
Blocking Earnings at Retailers
Some retailers like MasterCardGiftCard.com are no longer earning points for purchases, and spend isn't counting toward sign-up bonuses either. That said, this is an improvement from late 2022 when these stores were showing up as cash advances.
Tightening Application Rules
Some Platinum cards famously side-skirted certain limits. With last week's Platinum changes, most or all of those angles seem to have dried up. That said, remember that American Express almost never pulls a credit report for existing account holders so I don't see a downside to trying a few things if you're so inclined.
Tightening Financial Review Stanards
If you were involved in a fitness club that took an unfortunate turn of events and you had significant chargebacks on your account, you've probably been sent into something that's like financial review purgatory. In this version of hell your account is suspended, 30 days later the suspension is lifted (probably by an automated process), and then a day later you're suspended again (also probably by an automated process). I can't imagine it'll last forever but so far I'm sure it feels like it. (Side note, never forget The Sneak Attack Strike Back, but with American Express it'll probably take at least a year's closure for a financial review to drop off of your accounts.)
Everything Changes
Everything's always changing in churning and manufactured spend, and this is no different. To thrive, be nimble and adjust to the new landscape.
Have a nice weekend!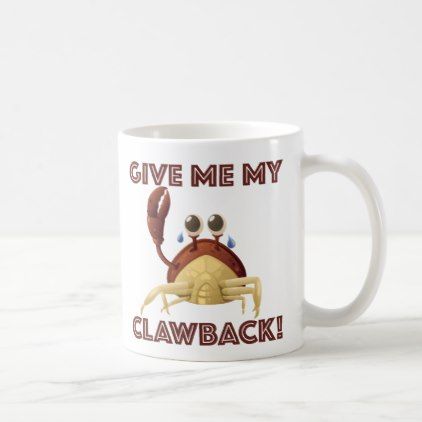 The Rewards Abuse Team's official office mug.