US Airlines and the DOT have agreed to additional passenger rights for delays within an airline's control (in lieu of additional regulation). Under the agreement, your rights are now:

– A meal voucher for delays of three hours or longer
– A hotel, or some other renumeration if a hotel is unavailable for an overnight delay

Delays due to weather and air traffic control won't qualify, but delays due to mechanical issues, crew availability, and gate congestion will. Because there's no official law, the specifics vary slightly by airline. You can find the new airline policies here: Southwest, JetBlue, United, Delta, AA. Almost certainly you're going to need to know to ask for what these rights grant you so keep the policies somewhere readily available.

American Express has increased its Business Checking bonus to 30,000 Membership Rewards, after $5,000 in deposits within 30 days, maintaining that balance for 60 days, and making 10 ACH, mobile deposit, bill payments, or wires within 60 days.

If you don't have many shenanigans on your AmEx accounts and don't expect to for the next couple of months, I'd do this sign up bonus and close the account immediately when it posts. If you do, I'd skip it.

H-E-B grocery has a couple of travel gift cards at a nice discount through Tuesday, limit 1 per account:

– Southwest $100 gift card for $85
– Airbnb $100 gift card and a free bonus $15 H-E-B gift card for $100

If I were in H-E-B territory I'd be scaling both of these quite a bit, but I'm not so instead I'm begrudgingly earning 1 SkyMile per dollar on my Airbnb bookings using deltaairbnb.com like a sucker.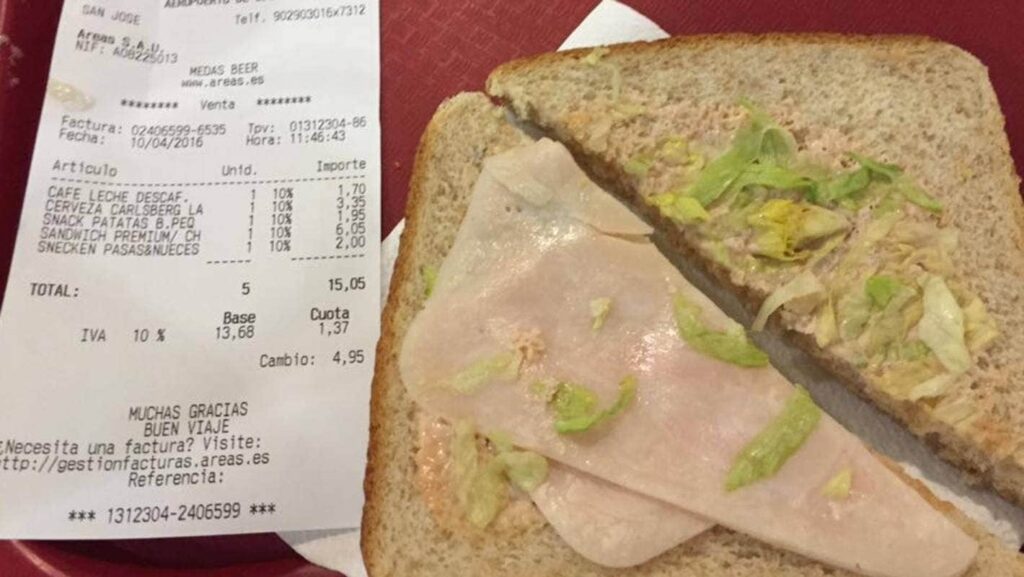 Now you have something else to look forward to during your airport delay: A Michelin negative three star rated sandwich paid for by the airline.