Some of our favorite banks like Chase and AmEx allow you convert one credit card to another within the same card family (like converting a Delta Reserve to a Delta Gold) at any time. Other banks are a little more zany and will let you do just about anything as long as you talk to the right person, like Bank of America which will let you convert a Virgin Atlantic Mastercard to a Customized Cash Rewards Visa.
Let's discuss some of the reasons a churner may want to do this:
Annual Fees
All of the banks mentioned above will prorate your annual fee when you convert a card to another card. You may want to do this if:
You forget to close a card within the annual fee refund grace period, and you don't want the card anymore. So, you downgrade to a no-annual fee version for a prorated refund (and maybe then close the card after that posts)
You used all the yearly credits for a card, like the Sapphire Reserve $300 travel credit, so you downgrade as soon as your credits post for a pro-rated refund

You don't want to reset the average age of the accounts on your credit report

, but you don't want to pay a particular annual fee any more either
Of course for next level gaming, you can downgrade an annual fee card with travel credits and simultaneously upgrade another no-annual fee to the card with travel credits and double-dip for the same net annual fee, but that may ultimately be a risky move.
Getting Upgrade Offers
American Express in particular has card upgrade bonuses all the time, sometimes as quickly as an hour after downgrading a card. For example, last year I downgraded a Business Platinum to a Business Gold, and then upgraded it to a Business Platinum for 90,000 Membership Rewards the next day.
Bypassing Card Limits
Some banks have card limits preventing you from holding more than one of a particular card, and maybe you'd really like to have two of them. Card conversion is often a workaround. For example, what if the Chase Freedom Flex's application terms & conditions limit you to one card? Easy, convert another Ultimate Rewards earning card to a Freedom Flex and you'll bypass the limit.
Caveats
American Express rules for downgrading cards are perhaps better understood than any other major banks' internal rules, however the advice there is likely good for keeping your accounts in good standing at any bank:
Keep a card open for a minimum of 12 months after opening
Never downgrade a card to a lower annual fee within 12 months of opening or upgrading
Good luck!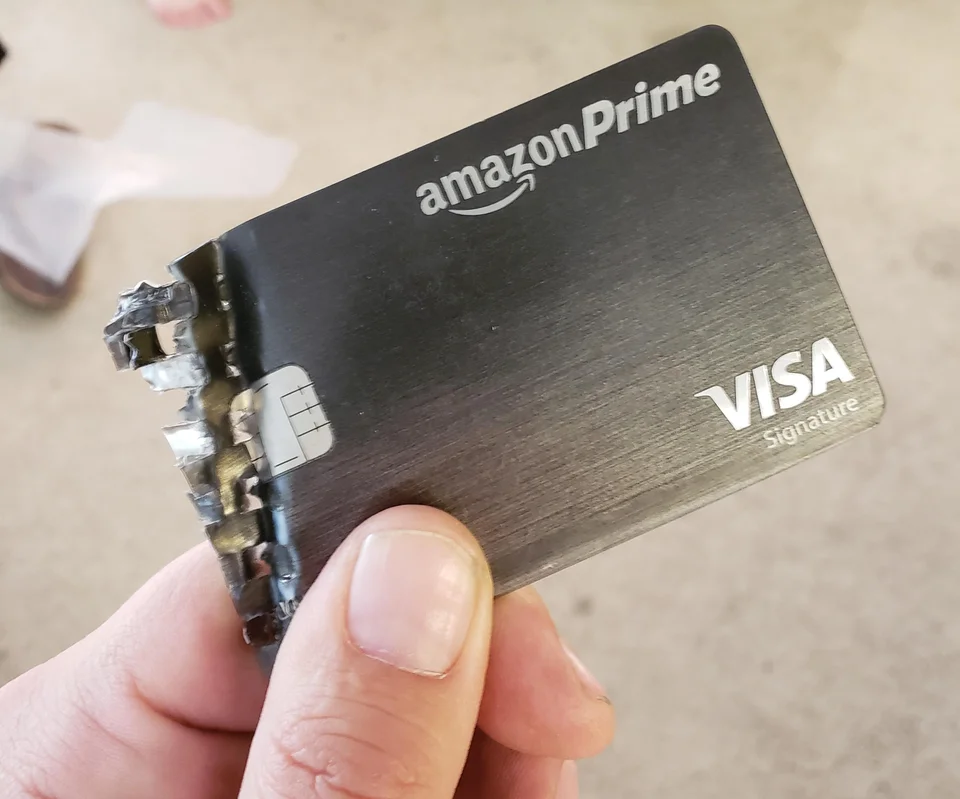 Converting the Amazon Prime credit card to trash.