NOTE: I'll be going on a blogging vacation between December 18 and 31, during which there may or may not be any posts. But, we'll ring in the new year on January 1, 2024 with the 2023 version of Travel Hacking as Told by GIFs though, so no need to be up in arms. What's this "may", you ask? I'm soliciting for guest posts and I'll use those during the regularly scheduled newsletter. They should be non-sponsored, non-promotional, non-political, and at least travel hacking or churning adjacent. Please reach out to me if you're interested, it'll be the third easiest gig you've ever gotten!
In person manufactured spend has multiple potential points of failure, but the most silently insidious is buying a Visa, Mastercard, or third party gift card and discovering that it's been tampered with after you've bought it. Time isn't on your said when that happens because it gives the scammer more opportunity to drain the card before you're able to act.
Most tampering scams require the scammers to check cards at least daily to see if they've been activated, so you've got an expectation value of a few hours time between when you buy the card and the moment that a scammer discovers it's been activated. That means a stack of gift cards on your desk waiting to be liquidated has an increasing likelihood of issues, and a decreased expected net value over time.
The obvious takeaway? Open and inspect cards you buy immediately and liquidate as soon as possible (whether or not you've been scammed, but obviously especially if you've been scammed.)
Stay safe out there!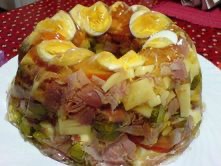 The rule also applies to this, err desert, the longer you wait between eating and the food exiting your system, the higher the risk to your digestive health.