The Deal
Meijer is running its best promotion for a manufactured spender, an instant 10% discount on $500 in purchased gift cards after clipping the digital coupon. The sale runs today and tomorrow, limit one per MPerks account. The deal excludes a few major gift card resale brands like Apple and Amazon, but does work on others like Nike, Home Depot, Adidas, Best Buy, and Disney.
There are years where it's been worth traveling to Meijer land just to take advantage of this deal, but thanks to effectively a month of crazy Kroger fuel points deals, rates and demand on major brands are at a local minima. As a result, it probably only makes sense to travel into the region if you've got quite a few 99 AmEx AU card offers to blow through or you can find a cheap way to get there.
A Reader Report
At the last of these Meijer sales in November, 2021, reader Mike booked a roundtrip flight to Ohio for a Saturday day trip. His experience:
He had a little over seven hours between his outbound and return flights
He made 15 MPerks accounts the night before, but that only lasted him a couple of hours
He traveled to six stores over the course of his time on the ground
He bought 36 $500 BestBuy gift cards for $450 each
He took his time but believes he could have been much more efficient with a plan
At the time resale rates for BestBuy were about 97%, so with $35 per BestBuy card in profit, he netted about $1,260 in cash and $18,000 in grocery store spend.
A favorite trope in the manufactured spend community is that "all manufactured spend is local". The good news is that we can just redefine local with a quick trip.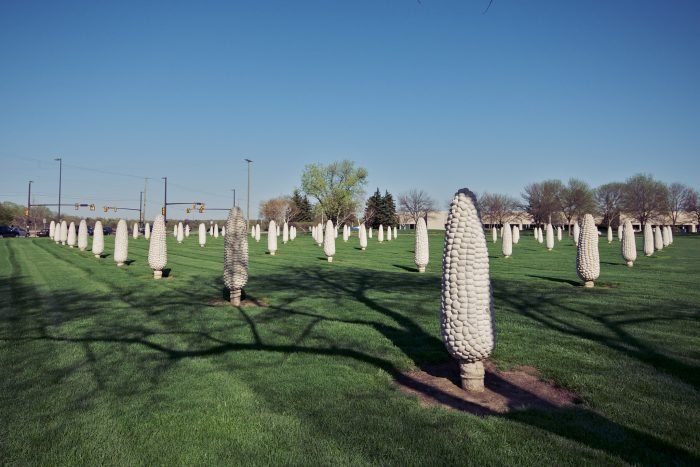 Fly-over country becomes fly-to country. If not for Meijer, it's for, err, whatever this is.