The American Express Business Gold card has been revamped:

– Annual fee increased from $295 to $375
– $20 credit per month at GrubHub, FedEx, or office supply stores
– $12.95 Walmart+ monthly credit
– Two new 4x categories effective immediately: transit and wireless credits
– Two 4x categories removed effective on February 1, 2024: airfare and shipping
– Specific computer hardware and software 4x is now: general hardware, software, and cloud computing
– Also, and probably the most-least important thing: rose gold colored cards are available

This is good news for those of you playing with a four letter fintech. (Thanks to Jacob)

It's been almost four days since Delta did a devaluation, so guess what they decided to do for funzies? Good guess, another devaluation.

Economy awards from South America to and from Asia have increased from 60,000 to 100,000 SkyMiles, and Southeast Asia to and from East Asia have increased from 17,500 to 22,500 SkyMiles. No doubt there was a devaluation in other cabins for the same regions too, stay tuned like the masochist that Delta wants you to be. (Thanks to TeddyH)

Alaska Airlines has a paid and award sale for travel between October 17 and February 15, 2024 booked by tomorrow evening. There are some great options like:

– West Coast to Hawaii: 7,500 miles
– West Coast to Mexico: 7,500 miles
– Transcontinental flights: 10,000 miles
– Short-haul domestic flights: 4,500 miles

I'm even seeing good availability around Thanksgiving, Christmas, and New Years, which is exactly the opposite of what Delta would do.

American Express Offers has an offer for 20,000 Membership Rewards with $1,000 or more in spend with AirFrance/KLM. There's always a play, right? (Thanks to Rich and TeddyH)

AirFrance and KLM's FlyingBlue has a new set of promo rewards for October. Houston, Chicago, and San Francisco flights are all included in the promotion, in addition to several other easily accessible cities in North America like Mexico City, Cancun, and Montreal.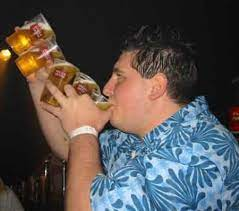 The head of Delta SkyMiles revenue management celebrates the Wednesday five-pack in the most Delta way possible.