Do this now: Register for Southwest's bonus companion pass qualifying points promotion. You'll earn:

– 2x qualifying points for paid flights
– 3x qualifying points for paid flights booked through a corporate travel portal
– 2x qualifying points for credit card spending
– 1x qualifying flight for award tickets

The promotion runs for all travel through November 30, and as far as I can tell from reading the terms and conditions it includes previously booked travel. (Thanks to the amazing Brian M)

Choice Hotels has a 100% transfer bonus to United MileagePlus through October 15. This can be a good opportunity for a back door conversion from ThankYou Points to MileagePlus miles, especially if you're shutdown with Chase:

2,500 ThankYou Points → 5,000 Choice Points → 2,000 United MileagePlus miles

Since ThankYou Points easily cash out at a penny each, you're effectively buying United miles at 1.25 cents each with this promotion. (Thanks to Oliver for the link and excellent analysis)

Citi Merchant Offers has a new offer for 3% back at Giftcards.com with no specified purchase limit through October 17. The offer is good for two transactions, unlike 2022 versions of the offer it doesn't exclude gift card purchases, and recent datapoints all suggest this is working as it should for Visas and Mastercards purchases too.

I found this offer on multiple cards and was able to add to each. (Thanks to GCG)
Happy Tuesday!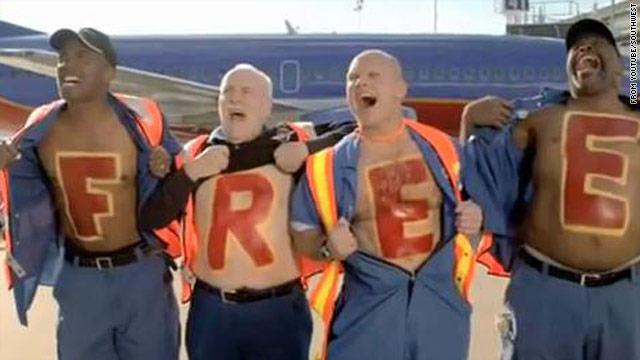 Acording to the Southwest promotion's T&Cs, if you earn two companion passes you have to show up to the airport with body paint, as illustrated on their new safety card.