Even though it started a few weeks ago, I think I only realized yesterday that we've apparently all agreed that there's a new, fifth season of the year ("no-feepril") in which office supply chains across the US take turns offering fee-free or below cost Visa or Mastercards every week throughout the season.

Office Depot / OfficeMax drew the short straw this week and has a sale for $15 off of $300 or more in Visa gift cards through Saturday. To maximize the deal:

– Link your cards to Dosh
– Look for a Chase offer for 10% back at Office Depot / OfficeMax
– Try for multiple transactions, back to back
– Buy the grocery, fuel, or dining everywhere varieties for lower fees

These are Pathward gift cards but there are still plenty of ways to liquidate them both online and in person. If you don't have a few ways it's time to get out there and look.

A public link for the Chase Marriott Bonvoy Boundless card with a bonus of five free night certificates worth up to 50,000 points per night after $5,000 in spend in three months has surfaced. The card has an annual fee of $95, and is probably the best deal you're going to find with Marriott. A few notes:

– You're still going to pay for parking and resort fees with these, because Marriott
– If a property costs more than 50,000 points per night, you can use up to 15k award points too
– The certificates expire after one year

I'm famously a Marriott Bonvoy super-critic, but even I'd go for this offer if I was below 5/24.

Finally, let me offer some unsolicited American Express advice for those of you with with big negative balances because reasons:

Always keep your balances as close to $0 as possible at the end of every banking day to avoid financial reviews or problems with the risk department. This applies as equally to negative balances as it does to positive balances.
Good luck and happy Monday!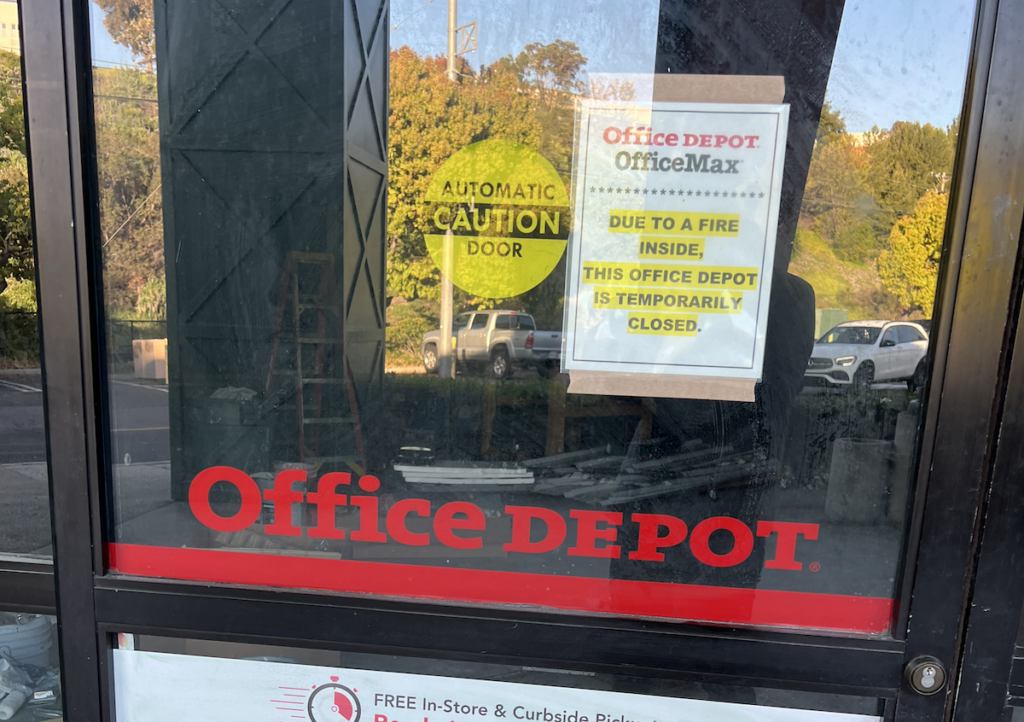 Obscure fact: Sometimes Bonvoy and Office Depot/OfficeMax team up. This is the result.