Introduction
Major US and world airlines all have some variation of a "flat tire" rule, so named because United Express gets flat tires nearly daily [citation needed]. The gist of these rules is that if you're late to the airport, miss a flight, and show-up within an hour or two after departure, the airline will reaccommodate you on another flight on a space available basis.
Well, gamers gonna game, so we can take advantage of these rules.
The Game
Let's say that you've booked an evening IAH-LAX-DEN versus a direct IAH-DEN flight because it was a few hundred dollars cheaper than the direct IAH-DEN flight that leaves an hour later, but you'd really still like to take the direct flight. You can see where this is going, right? As long as there's space on that direct flight, you can probably "miss" the IAH-LAX flight time by a few minutes and be rebooked on the direct IAH-DEN flight under the flat tire rule. Why did I choose this example you ask? Uh, let's keep it at "because reasons".
Aside from switching to a direct routing, there are other creative reasons to do this:
To extend your time in a city (especially useful when you're booked on the last flight out for the day)
To let you sleep in past that early morning departure
To avoid flying on a CRJ-200
To miss the last direct flight of the day and be rebooked with a connection, only to backdoor hidden-city ticket and leave the airport at the connection
Because upgrade chances on another flight are much better
Airline Rules
When do you have to show up at the airport to qualify for the flat rule?
AA: 2 hours after originally scheduled departure
Delta: No official policy, but generally anything within two hours is fine
United: No official policy, but generally anything within an hour is fine
Southwest: 2 hours after originally scheduled departure
Of course, there's a good shot that if you call in to the airline's customer service department after your missed departure, they'll handle everything and you won't have to go to the airport at all, but ymmv.
Caveats
Obviously playing these games could backfire in several ways, for example: flights are sold out for a few days and you're stuck, you might end up in a middle seat, you may be routed through Lubbock, TX, and so on. The best defense to problems like these is to know what flight availability and seat-maps look like after your scheduled departure time, so make sure to tilt the odds in your favor.
Happy flying!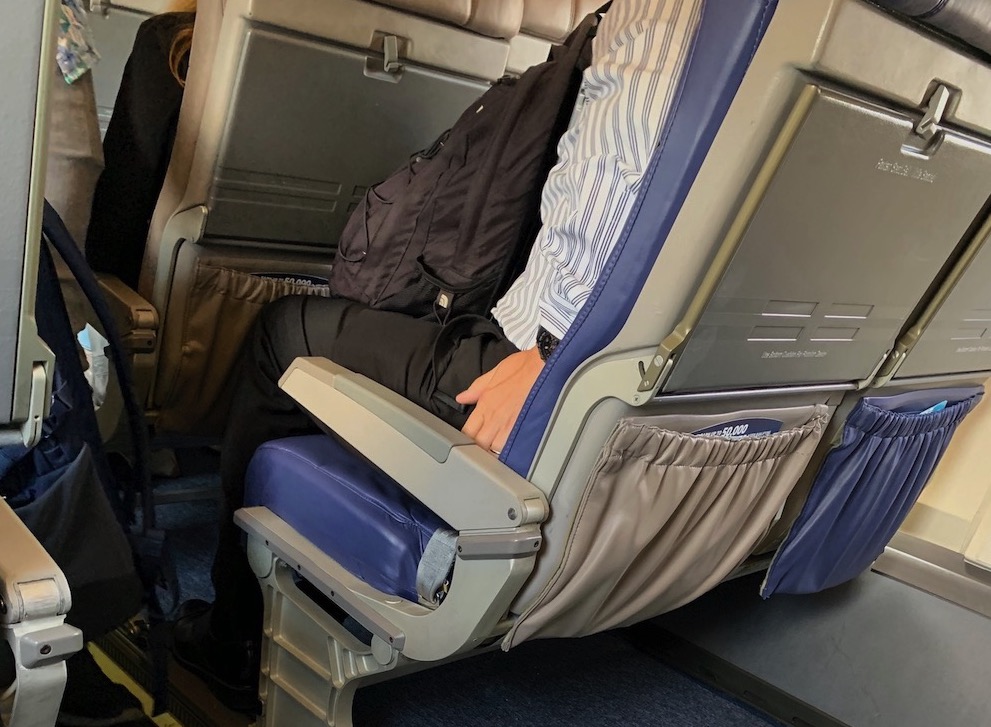 Another form of Russian Roulette: Taking your originally scheduled flight on an ERJ-145.