As reported by some weirdo on the internet known for being apocryphal yet this time with a trustworthy source (DC Domer via MEAB slack), the glitch affecting Membership Rewards cash outs and partner transfers was resolved yesterday afternoon. 🎉 
Southwest has run its first major schedule change for flights from early September through early November, though the number of impacted flights is smaller than is typical which could mean there will be another round of changes, or it could mean Southwest is changing the way it rolls out schedule updates.

If you have flights booked in that window, now is a good time to see if you're affected and rebook if the updates don't work for you. Southwest allows you to change to any other flight between the same city pairs ± two weeks when a schedule change affects your itinerary. (Thanks to Brian M via MEAB slack)

Do this now: Register for Q3 spending categories on major 5%/5x rotating category cards:

– Chase Freedom and Freedom Flex: Gas, car rentals, movies, and some entertainment (Disney parks included)
– Citi Dividend: Gas and home improvement
– Discover IT: PayPal and Restaurants
– US Bank Cash+: Utilities and electronic stores are probably best
– Bank of America Cash Rewards: Gas and online shopping are probably best

Expect ideas on manufactured spend for these categories soon.

American Express has been sending out new Pay-over-Time 20,000 or 30,000 point offers every week for over a month. Not everyone that's eligible receives an email or mailer because American Express, but fortunately it's easy to check via these links:

– Link 1
– Link 2
– Link 3
– Link 4
– Link 5
– Link 6

It doesn't take a super-hacker to see the patterns in those links, so I suppose it's really easy to look for alternate links that aren't yet known. (Thanks to DoC, reddit, and my inbox for these links)

Kroger has a 4x fuel points sale on third party gift cards and fixed value Visa and Mastercards running from today through Sunday. Unfortunately the fuel points resale market prices continues to drop, and this sale won't help it recover. I think we'll see depressed fuel points and gift card prices through at least mid-July as a result

There's also widespread reporting that Kroger has started to shutdown accounts that were created with the anonaddy.com service, so I guess be careful and remember that only you can prevent wildfires.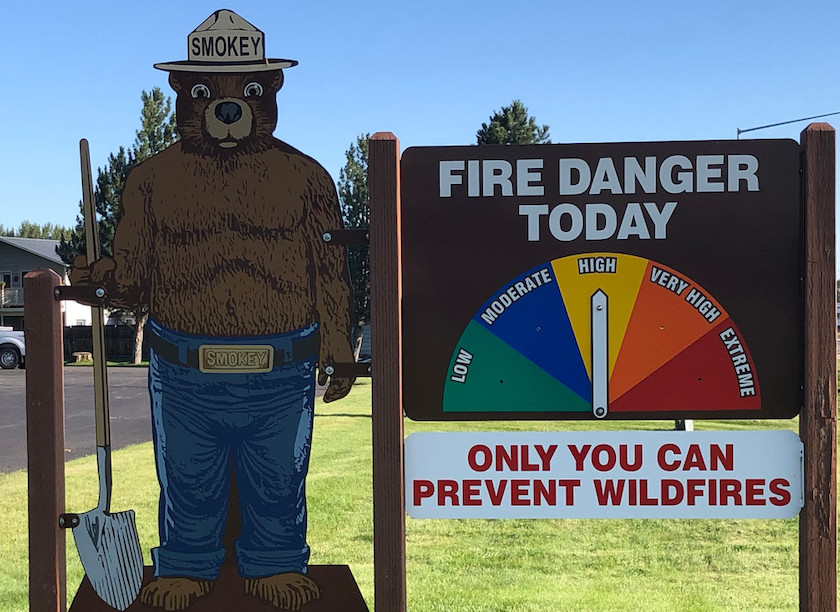 It may seem like the US Forest Service is being literal, but in reality they're referring to Kroger burner accounts.