Today we're going with an all-economy post, Southwest style:
Southwest has a longstanding, unofficial policy for letting you convert recently expired travel credits into LUV vouchers for a $100 fee when you call and ask. LUV vouchers are more flexible than regular travel credits because they're not tied to a particular name, but the fee associated with creating one has been an impediment.

The impediment is temporarily going away according to Flyertalk though. Reportedly Southwest has implemented a new policy for funds that have recently expired or will expire before the end of the year: You can convert them to a LUV voucher without paying a fee, and the voucher will be good for six months from issuance. This policy is scheduled to last through December 31, so call as late as possible for the longest expiration possible. (Thanks to Brian M via MEAB slack)

While we're talking about Southwest, let's discuss a loophole that's been working for a few weeks. With Southwest's new Wanna Get Away Plus fares, you can move a name-locked ticket or credit to someone else easily. To transfer it to anyone else, book a Wanna Get Away Plus fare of roughly the same value as the original credit, and then you can immediately transfer and rebook at will, a feature of the new fare class.
Finally, let's add a Southwest twist to the Chase Modified Double Dip: It works for other cards too, not just Sapphires. If you want a companion pass, you can use the Modified Double Dip with two of the increased Southwest credit card 75,000 bonus point offers instead of with the Sapphire Preferred and Sapphire Reserve. Any of two the Southwest cards will do.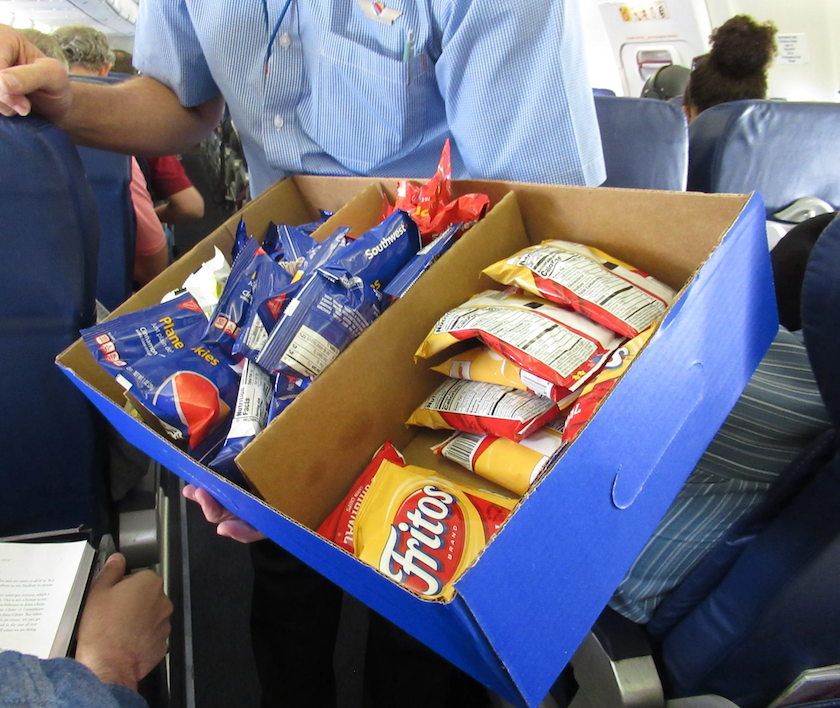 The Southwest transcontinental and transpacific economy dining experience. This looks great for a seven hour flight, right?