I've wanted to join a particular credit union (thanks to an MS angle or a niche credit card) or to temporarily relocate (for a $2,000 credit card sign-up bonus), but I didn't work for the right company or live in the right area so I wasn't eligible more times than I can count. I also don't let that stop me, and neither should you.
What can you do in these situations? There are a few options:
Look hard at affiliated groups and companies. Could you volunteer for 30 minutes at the Humane Society and become eligible? Could you donate $1 to a local NPR station, perhaps? What about calling and talking to the bank or credit union and letting them know you're considering moving to the area and wanting to establish a relationship?
Consider whether and how validation might be performed. What if I gave blood at the Red Cross, does that make me a volunteer? How far back would their records go? What if I donated as a kid, does that count? What if I used to work for Arby's? Are they even going to attempt to validate anything? Is the language in the terms and conditions loose about current versus prior relationships?
Look closely at geography. How tight is the language about living in a particular area? Could an overnight hotel rental be considered as good enough? What about a seven day mattress run? What about a 30 day vacation rental? What if my company has an office in the area? What if my brother lives there?
If none of those things pan out, another option is to just lob in an application and see if they approve it anyway, and yes, sometimes that works too.
Remember, always be probing and think outside the box. Or, if this article is the box, think inside the box.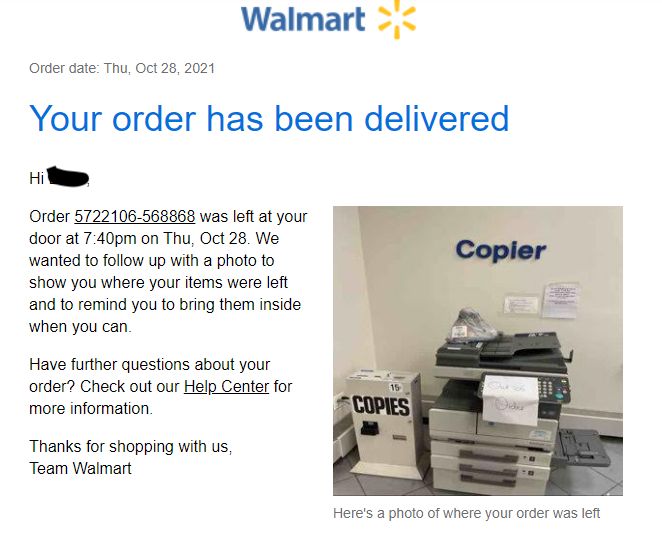 Walmart thinks outside the box about the definition of a company's front desk.
(Thanks to SideshowBob233 for the image)