Southwest announced that they'll implement same day standby for all passengers by the end of the month, joining Delta, American, and United. [Insert rah-rah puff embellishments here about how shockingly great this for mothers, business owners, toddlers, dead presidents, African swallows, firefighters, and walruses here. Readers will eat that up, right?]
With that out of the way, let's talk about how I use this flexibility more often than I care to admit.
The Problem
Sometimes I need to book a flight within the next day and prices for both award travel and paid fares are at a premium for desirable flight times.
The Solution
I book a cheaper flight that I'd take if I had to on the airline that has the desirable flight time, but then do a same day standby for the more expensive flight that I actually want.
Tips For Success
Some airlines let you see how many seats are available and the depth of the standby list on flights departing in the next day, which means you can make an educated guess about your chances of success both before and after you book. Using this technique I've got roughly a 90% success rate.

If you have elite status on a legacy airline or you bought a Wanna Get Away Plus fare on Southwest, you've also probably got the option to do a same-day confirmed change to the flight you want at no additional charge directly in app, no standby needed. This works better on United or Southwest than other airlines in general due to their more generous same day change policies, but there are hacks with Delta and American too.

If you're departing from a major airport, you can double or triple your chances for success by booking refundable award fares and staggering your stand by flights across multiple carriers, canceling the rest after the earliest one works out.
Good luck!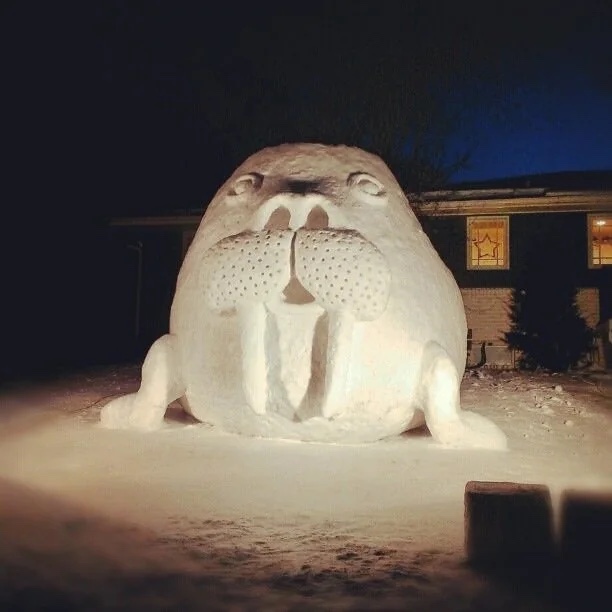 Using same day standby, this walrus made it back to the Canadian tundra long before it melted while waiting for its original itinerary.