Plastiq, the payment processor that's IPOing through a company that actually chose the name Colonnade and has been in rehab more often than Lindsey Lohan, has reportedly stopped accepting American Express cards regardless of fee. I can only presume they did this to live up to their motto: "At Plastiq, we may not have started to the race to the bottom; but damnit we're going to win it."

The fees weren't amazing at 2.9%, but they were easily justifiable for hitting minimum spend on big sign-up bonuses. There is some good news though: Lindsey Lohan isn't the only actress in Hollywood.

Citi ThankYou points has a 30% transfer bonus to Virgin Atlantic. Sweet spots:

– ANA business or first class from the US to Japan
– US Transcontinental flights on Delta in domestic first class
– Eastern US to Western Europe in business class

Simon has 25% off of purchase fees on Visa and Mastercard gift cards through tomorrow with promo code FEB23SAVE25. These are Metabank Pathward gift cards, so have a liquidation plan in place before buying a firkin of cards.

Reader Nick told me about a numbered convenience store that seems to be awarding rewards points on gift card purchases. Always be probing.

The Capital One Business travel portal has promotions for savings on paid airfare booked through the portal:

– $10 off of an economy ticket with promo code ZEAL10
– $25 off of a premium economy ticket with promo code ZEAL25
– $50 off of a first or business class ticket with promo code ZEAL50

The first leg of the booked flight must depart in 2023 to be eligible for the discount. (Thanks to an anonymous contributor)

Have a nice weekend!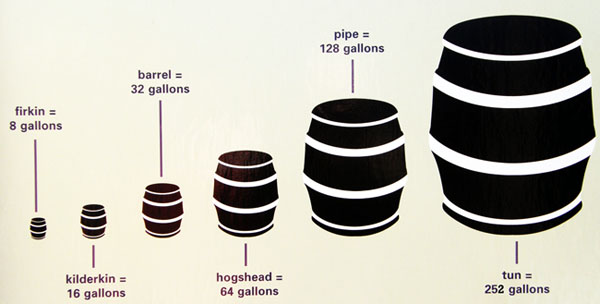 A diagram to help you visualize the volume in a firkin (because you probably grew up in the 20th or 21st century).