May typically marks the start of great deals for gift-card reselling and this year the deals started early. A good gift card resale deal will be cashflow positive, scalable, and provide a nice credit card bonus category. Three of those have just hit:
Many Vons, Safeway, Albertsons, and other Just4U stores have an offer for $10 back on a future purchase with a purchase of $50 or more gift cards through May 10, the most worthwhile of which for a manufactured spender is Apple with its 90-92% resale value. This is unique for two reasons:

– The limit is one per transaction, not one per account which makes scaling easy
– The deal isn't chain-wide; check your region's local weekly ad to see if it's available near you

Provided your Just4U store allows you to buy gift cards at self checkout, I'd buy as many of these back-to-back as you're comfortable with using a card that bonuses at grocery or with several of your many AmEx employee cards. (Thanks to GC Galore)

Save Mart and Lucky stores are running a similar deal with similar math: you'll get 1,000 points worth $10 in groceries for purchasing $50 in more of gift cards through May 10. The best option here is also Apple.

Unlike the previous deal though, this one requires clipping a digital coupon and is limit one per account. So, scale this one with multiple accounts, but remember that redeeming 1,000 points across multiple accounts will be annoying.

Shoppers stores will print a $15 off coupon when buying $100 in gift cards for certain third party brands. The most interesting ones are Starbucks or Sephora which resell at approximately 89%.

This will print off a coupon with each transaction, so I'd camp at self check-out and run as many back-to-back as you're comfortable with, using the coupon for the last transaction to buy the next gift card over and over again. (Thanks to Roger)
While we're at it, don't forget about the slightly less profitable but still great deal for $50 back on $500 in gift cards from Meijer.
Happy Thursday!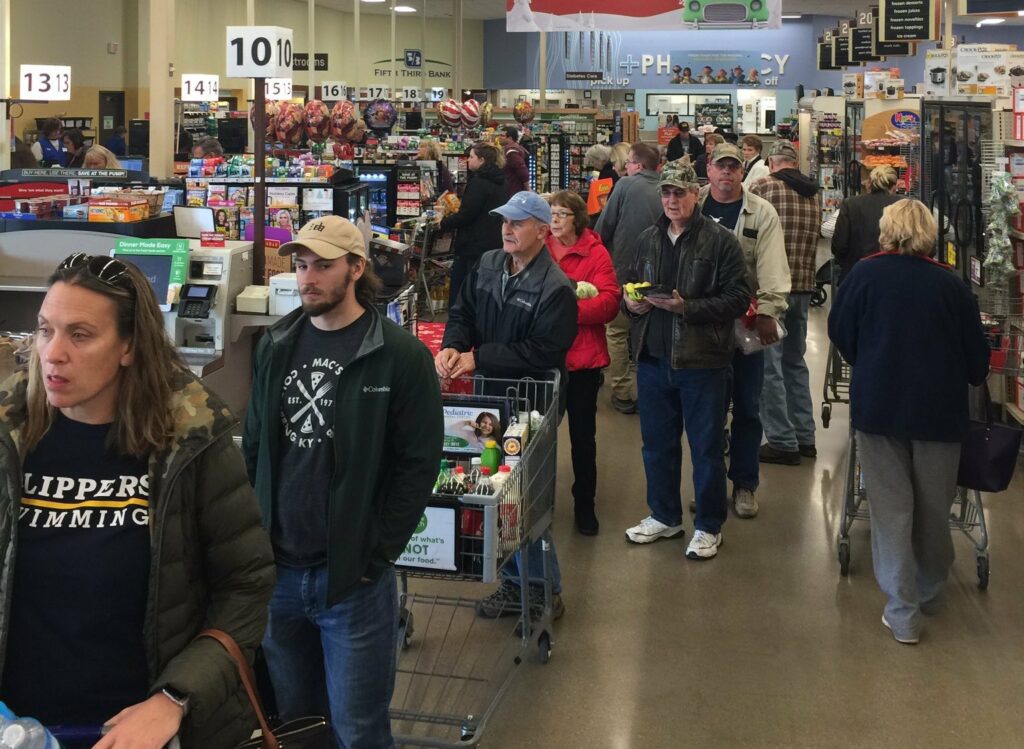 The one thing that could throw a wrench in your plans: self-checkout lines like this.