Amsterdam's Schiphol airport has been the unpredictable crazy uncle of airports since the middle of 2020. From a passenger's perspective, the worst effect has been long security lines, as long has six hours last fall and often dabbling well into the one-two hour range. Currently security at Schiphol has regularized at 10-20 minutes on average most days, but at peak times you could still be waiting much longer than an hour.
Schiphol introduced a free virtual security queue program in April though, and so far it's effectively a way to have no-line security experience. To use it:
Three days before your flight, schedule a 15 minute arrival window at this site for your or for your group
Save the QR code emailed to you
Get your airline boarding pass
Go straight to the "Time Slots" line at security during your time reservation ±15 minutes
Show your QR code to the attendant
I used it twice in the last week, and both times the "Time Slots" security line was completely empty. There was also a separate baggage scanner and imaging device for people with reserved time slots, and there were no other passengers funneling into the separate scanner and imaging device.
A few caveats:
All slot times were open three days before my flight
No slot times were open the day of my flight
In theory you can change your time, but in practice it seems that you won't be able to do it same day because the slots will be gone
Now instead of worrying about missing your flights in Europe, you can worry about US ATC shortages, severe weather cancellations, and ground holds due to smoke. Huzzah!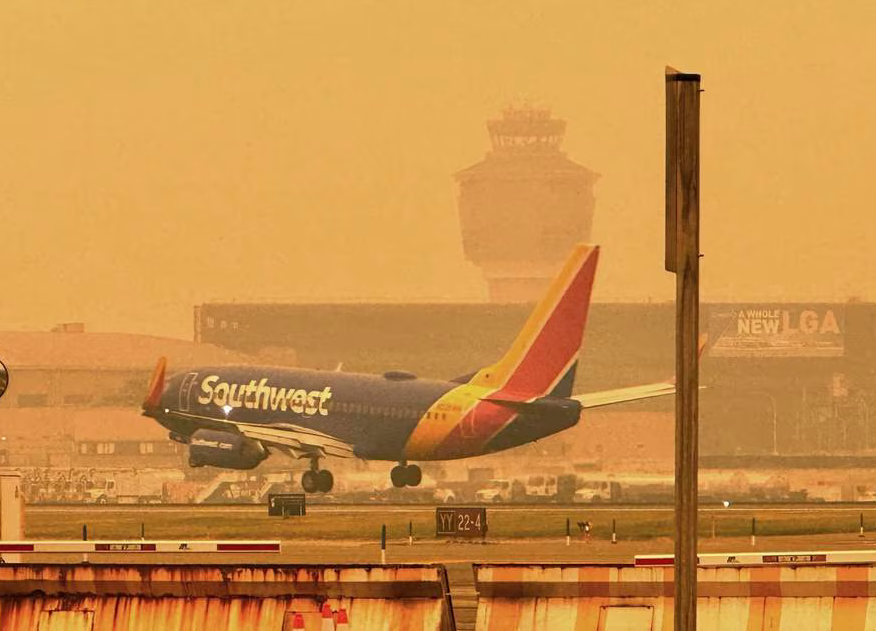 Your next battles: Southwest, LGA airport, and smoke from wildfires (in that order).